Use Recruitment Agencies To Hire The Best Candidates
Sometimes it's best to Use Recruitment Agencies To Hire The Best Candidates to fill that seat in your organization can be such a headache for you and your HR team especially when you are filling a lot of seats or doing mass hiring. There are a lot of industries that hire more than one employee per month, such as manufacturing and business process outsourcing companies tend to have higher attrition and turnover due to the nature of the job, hence getting the right people is crucial especially with the high number of people they consider to hire, the operation of these mass hiring process can be quite huge.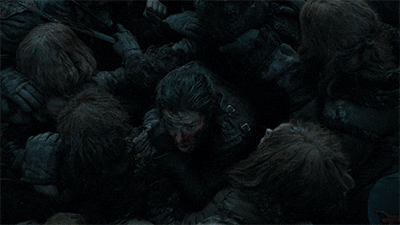 Even small to medium companies that hire more than 5 or 10 employees now and then as their company grows also need help when hiring the best key positions in their organization. Hiring qualified candidates for a small or large company is never easy. Hiring the right person is an investment and can make or break any type of business. As your HR manages the well being of your employees in-house, dealing with recruitment can be quite a handful. The filtering process alone can be hard to handle. Many companies nowadays hire external help, when it comes to hiring people you can now outsource and rely on recruitment agencies to get the best talent for your organization, now secrets of hiring managers lie on the best agency. They can help you with where and who are the type of talents you should welcome on board.
How Do Employment Agencies Work? Recruitment has Changed – Online Recruitment Software
Know The Right Recruitment Agency
There are different categories of recruitment agencies depending on your organization's need, budget, and if you need to outsource hiring:
● Staffing and Temporary Firms – if you only need to hire people on a temporary and project-based basis, you can get this from recruitment firms. They have a pool of qualified part-timers who have the experience and get the job done on your specific timeframe.
● Headhunters (Executive Recruiters) – Executive level searching can be hard as this kind of job is long term, and most of the time it is the employers who seek these positions and not the other way around. Headhunters are the best recruiter to seek help with when it comes to getting the best Executive level employees for your company.
● Contingency Agency – if you are hesitant to pay for upfront costs, then contingency agencies are for you. In a contingency search, the recruiters select and filter the candidates you prefer and once you hire the candidate you have selected from them, you will only pay after that employee remains for an agreed-upon time.
● Recruitment Consulting Firms – recruitment consulting firms or recruitment process outsourcing (RPO) is a process wherein you outsource all your hiring to these firms. Meaning your Human Resource team will work hand in hand with the RPO in your office to solely focus on hiring strategies, solutions, technology, and methodology that your business needs. Usually, the healthcare industry uses this kind of hiring technique.
The Advantage
Getting recruitment agencies is a great advantage for your business. As hiring does get a chunk from your capital and operational expenses, getting external help might be much cheaper than doing it internally as they handle all the recruitment advertising, sourcing, negotiation on job offers, and onboarding. Your HR team can now focus on checking on your current employees' work-life balance and well being and at the end of the day, you will get the best candidates from your chosen agency.
Is it worth the investment?
At the end of the day, it is important to get the right people. Employees who come and go add strain to your workforce. It is a waste of money and time for both parties. For every business getting a qualified and professional candidate that can work long term is an investment, so if you need to outsource your hiring process, recruitment agencies are definitely worth your investment.