Remote Jobs You can Make Money from during the Pandemic
Remote Jobs You can Make Money from during the pandemic.
The pandemic has impacted our lives in ways we didn't expect. Stores are closed, and everybody is asked to stay at home. While others are fortunate enough to bring their work at home, others had to lose it. Aside from that, the pandemic has caused a financial crisis to individuals and families who have lost their source of income. If you happen to be one of them or might be looking for extra cash along the side, you could start looking for jobs that allow you to work remotely.
Remote jobs could vary, and you have many options. There are a lot of jobs that allow you to work from home where you can save money for your start-up and gain valuable experience which can then take into your entrepreneurial journey. It may even set you up in a separate career.
In fact, a lot of online entrepreneurs depend on remote workers to help them get their businesses up and running. In this article, you'll know the ten best remote jobs and that these jobs suit many different skill sets and experiences.
Whether you're a tech geek or a 100 words per minute writer, you're going to find something that you can do at home or wherever. Basically, these are jobs that allow you to work from anywhere. There are also specific platforms that you can use to find these remote jobs.
Translator


The first remote job on the list is a translator. The internet is making the world a smaller place, and businesses frequently need to figure out how to talk to people in other countries. This is where a translator comes in. A translator can work in a variety of roles for a business. Say, they can help in testing a website. They can translate the documents, and they can also proofread. Obviously, this is a job that would require you to be fluent in at least two languages. If you happen to be fluent in more than two languages, that's even better.
If you're interested in exploring translator opportunities, visit Fiverr. A lot of entrepreneurs hired Fiverr translators to help them translate some documents and some social copies while they can focus on what they're supposed to do. These entrepreneurs can attest to Fiverr of being a place that companies actually go to when they need someone to help translate documents and get the job done.
Designer


The second remote job is a designer. Being able to design is a sought-after skill set. Many offshore companies need designers who can do anything which could range from basic graphic design to creating Shopify themes to UX and UI templates. Those do require design skills and knowledge. The good part is that there are a lot of free resources to help you acquire design skills and expertise for free.
When it comes to remote design jobs, there is a continued demand for them, even in the years ahead. Many companies will continue to look for well-designed websites, and because of that, they are going to look for talented designers, which one of those could be you.
An excellent site to find design jobs is We Work Remotely, and it is actually a great platform for finding jobs in design, development, and marketing as well.
Copywriter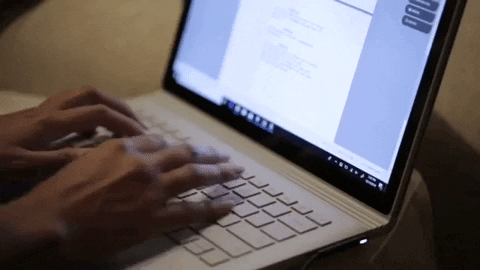 The third on our list of remote jobs is a copywriter. They are like professional writers for businesses. Copywriters help companies write anything which could range from the language that appears on the homepage to product pages. Some even write the emails used in email marketing.
It goes without saying that you need to be a rockstar writer to be a good copywriter. However, it also helps if you happen to be persuasive. If you've got sales experience and can put together a few sentences, then look for remote copywriting jobs. It is one of those jobs that allow you to work alone.
A wonderful place to look for that is on Flexjobs. This website has lots of different roles. One thing that makes Flexjobs stand out is that it is a place that a lot of prominent companies go to find their ideal remote talent. So, if you want to work for either a start-up or a more prominent company remotely, Flexjobs is a good site to bookmark.
Online Entrepreneur


Continuing with our list, the next remote job is an entrepreneur. We know that this remote job is a little different because instead of working for someone, you are actually working for yourself. However, if you are looking for a remote position that could relate to entrepreneurship, then this could be the answer.
To warn you, entrepreneurship is definitely not for the faint of heart. If you like the comfort of a regular nine-to-five job and that you don't mind someone else tells you to work, then these other remote opportunities in this list are better for you. If you're in pain when being told what to do and if you're also willing to put in the work to learn different skills from basic,
entrepreneurship could be a great career for you. To top it off, it's one of those few jobs that allow you to be your own boss.
If you are curious about entrepreneurship and specifically about e-commerce, then you should check out Overload 101. It is a step-by-step guide to starting your first online business.
Social Media Manager


Next up on our list of remote jobs is a social media manager. If you're looking for a remote work that only needs your experience scrolling through Instagram, Facebook, and Twitter, then a social media manager might be perfect for you.
The tasks of social media management can easily be done from home. What is important with this job is that you communicate with the brand that you're working for along with other graphic designers or freelancers. The primary task is to put your social media content plan in place.
To be able to get a remote job as a social media manager, you need to have experience in using various social media platforms. The good news here is that you can acquire the skills and knowledge needed while doing the job. That's especially true if you happen to start out working for a smaller company.
For example, there's no such thing as a professional Tik-Tok manager. No one has been around long enough for anyone to become an expert in it. You just need to spend a huge amount of time on the Tik-Tok talk. You read about it and then reach out to small businesses and offer to manage a Tik-Tok strategy remotely, of course.
Digital Marketer


The next remote job on our list is a digital marketer. If you could sell blocks of ice to a polar bear, this job could be for you. An online marketer is a general term for the many different marketing disciplines under this large marketing umbrella. You could include search engine optimization (SEO), search affiliate marketing, and many more.
Remote marketing jobs are posted more and more often. That's mainly because remote marketing does not really require any physical equipment. You ought to remember that marketing is the ability to stay on top of the marketing trend and access a few online tools.
If you are interested in remote marketing jobs, we highly recommend that you check out Remote Ok. It is a colossal job board with jobs that allow you to work from home. Another great thing about Remote Ok is that it shares statistics on the popular remote jobs and the top remote company.
Virtual Assistants


Another remote job you might want to consider is being a virtual assistant. This job makes others' lives easier by doing those essential but time-consuming tasks.
A lot of entrepreneurs and drop shippers rely on a virtual assistant to get stuff done. For example, these VAs might help with fulfilling orders, managing calendars, or even applying to a few customer support emails.
To become a virtual assistant, you should be highly organized. You should also have to be a good communicator and, of course, must have an absolutely 100% trust rating. The best thing about the job of a virtual assistant is that they can work part-time or full-time. So, if you want to create your own business and still make money on the side, consider becoming a virtual assistant.
You might want to consider looking for virtual assistant jobs on Upwork. This is a place where a lot of entrepreneurs go to find competent virtual assistants. There is a good chance that if you start a profile there, you might just get discovered by your next employer.
Customer Support Specialist


If you are good with people and love solving problems, this next remote job might be a good fit. It's Customer Support Specialists. This role requires you to use a call or chat software to respond to customer questions and solve problems. You would need to have fantastic communication skills to become successful in this role. You also need to get up to speed and learn quickly about the product or service that you're providing support for.
Just like the job of a virtual assistant, customer support jobs allow you to work anywhere and as either part-time work or full-time. It is an easy job to add on top of another job that you're already doing.
Transcriber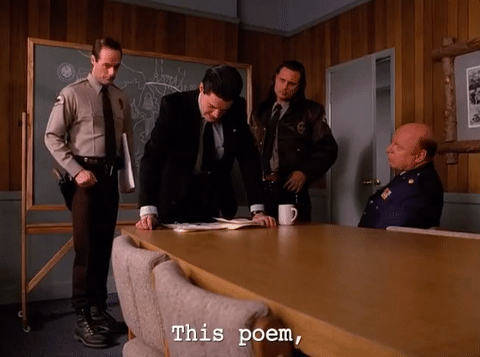 The next remote job is transcriber, and this is perfect for you if you're a fast typer and an excellent listener. Transcribers work to transform audio files into written text. There are a lot of different professionals who rely on transcribers. They are from various industries, ranging from podcasters to medical professionals and many people in between.
To be a transcriber, you need to master the ability to type quickly while listening to the audio and not miss details. It sounds simple, but it is actually rather hard to do. That's why it's really one of the in-demand remote jobs.
A lot of companies would continue to use transcribers in the many months ahead. If you're looking for transcriber gigs, head over to Scribie. It is one of many transcription services you can find, and they're looking for new
transcribers all the time.
Developer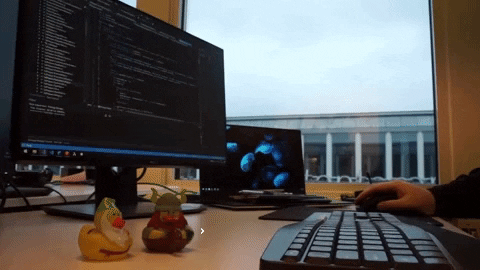 Finally, if you prefer to do one type of remote job online, it is development. You could be an engineer, a full-stack developer, an app developer, or a game developer. You can do your job online, and many remote companies are willing to pay you generously to do it.
You don't need to accept a pay cut to do any of these jobs remotely. Your skills are always in demand, and you've got a little bit of bargaining power with remote companies.
If you're not a developer yet, search for free resources that will help you build such skills. Once you have the knowledge and skills, you can offer basic development services to a company to gain real-life experience. With that, your career will skyrocket from there. Once you're established in your field, check out HoneyPot. It connects freelancers who have been vetted with companies that are looking for those skill sets.
Okay, that's a wrap on our list of the top ten remote jobs that allow you to work from home. What we are going through is a tough time, but with the internet, a few skills, this helpful list, and a little bit of good luck, we might just land the job that will certainly lift a few bills.