25 Motivational Quotes To Inspire Great Teamwork
Here are 25 Motivational Quotes To Inspire Great Teamwork.
Success in every organization does not merit or honor just a single person. Behind every great and successful company are hard-working individuals striving to make a difference not just for themselves but for the company they work for. These individuals do not work alone, they work as a team to achieve the company's goals.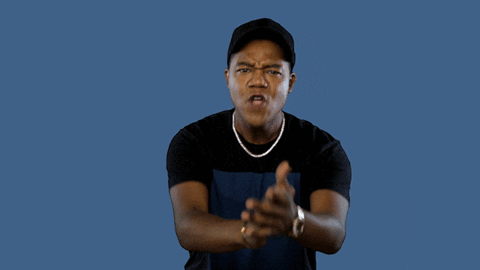 Looking back to our own experiences, we were once alone on knowing how to find the best career for yourself, now that we finally have our dream teams to manage and inspire, instilling the importance of teamwork is very vital to everybody's success. Sure it is quite emotional looking back to your humble beginnings, like remembering the day you decided to build an empire from that small room in your office, now you have more than what you need, and it all began when you picked the best people to run your business with you.
No Matter How Hard it Gets: TEAMWORK MOTIVATIONAL Video
Even when achieving success, business owners like you must not forget the importance of motivating your team constantly. As the CEO, you carry the vision and direction of the company, as well as believing in your team to overcome every challenge in the business. Teamwork is a strong pillar to maintain harmony within your team members, but sometimes life and work mixed is not a good cocktail, that is why you have to prioritize your team's well being and give the right motivation.
There are different types of motivational incentives you can give to your employees as a reward to bringing good team effort to every project, but sometimes all they need is a good pat in the back and some simple reminders that all their efforts are being acknowledged, and when they are down, as a TEAM you will work together, leaving no man behind. Share these 10 simple quotes to motivate your team every day:
1. "Talent wins games, but teamwork and intelligence win's championships."― Michael Jordan
2."The strength of the team is each individual member. The strength of each member is the team." ― Phil Jackson
3."There is immense power when a group of people with similar interests gets together to work toward the same goals."
― Idowu Koyenikan, Wealth for All: Living a Life of Success at the Edge of Your Ability
4."Trust is knowing that when a team member does push you, they're doing it because they care about the team."
― Patrick Lencioni, The Five Dysfunctions of a Team: A Leadership Fable
5."Remember teamwork begins by building trust. And the only way to do that is to overcome our need for invulnerability."
― Patrick Lencioni, The Five Dysfunctions of a Team: A Leadership Fable
6."Only by binding together as a single force will we remain strong and unconquerable."
― Chris Bradford, The Way of the Dragon
7."We're a team. It's part of our job to help each other out and to forgive each other quickly. Otherwise, we'd never get anything done."
― Jeramey Kraatz, Villains Rising
8."The ability of a group of people to do remarkable things hinges on how well those people pull together as a team."
― simon sinek, Leaders Eat Last
9."If Kingdoms wish to move quickly, they must go alone. If we wish to go far, we must go together."
― E.Y. Laster, Of Captivity & Kings
10."A star that helps another shine doesn't have to work twice as hard to light up the sky."
― Matshona Dhliwayo
11."It's hard to beat a person who never gives up."
― George Herman Ruth
12."Work for what you want, the pursuit of life."
― Lailah Gifty Akita,
13."If we don't communicate, we certainly can't get much done and if we don't communicate authentically, what we get done is less effective."
― Michele Jennae, CHARGE! The Patchwork Rhino
14."A team's inspiration comes from individuals' aspirations. The combined quality of individual passions makes a team's impact to excel. When you are in a team, play a part!"
― Israelmore Ayivor, Daily Drive 365
15."Just like the cast of a great movie and the career of great athletes few success stories are a one-man show. Build your team and grow."
― Rasheed Ogunlaru
16."Be a team player, not a bandwagon jumper."
― Aaron Lauritsen, 100 Days Drive: The Great North American Road Trip
17."The second you make it all about you is the second you've already lost. It's about people – it always has been and it always will be."
― Chris Hill
18."The secret to teamwork is an outward mindset."
― Steve Young
19."Every successful start-up is built on four pillars. Team, Idea, Passion & Presentations"
― Aayush Jain
20."Neither gold nor diamonds mine themselves."
― Johnnie Dent Jr.
21."A core group of guys, all sharing similar goals, can move mountains."
― Chris Matakas, The Tao of Jiu Jitsu
22."To truly be successful you must of have a clear vision of what success means to you & then share that knowledge with others to grow a team ~bns~"
― Bluenscottish
23."Success doesn't teach as many lessons as a failure"
― Jay Samit
24."Never quit or give up on your teammates because they will give up and quit on you."
― Alcurtis Turner
25."Successful Business Based on Successful Team"
― Sunil Godhwani